In our slow march towards TV room completion we tackled drywall most recently. Fortunately we had three things going for us. #1, Ermela is a very quick study and after a day she had the measuring and cutting down. Not an easy task in this room since we kept as much trim in place as possible; including the wonderful arch right in the middle of the room. #2, Graham got a new toy (shocking) in the form of a drywall hoist, truly a gift from the heavens. #3, our friend Oren was up and threw himself enthusiastically into the project with Ermela as his sheetrock instructor. By the end of the weekend they were a team to be reckoned with; working in tandem to put some very intricate pieces up.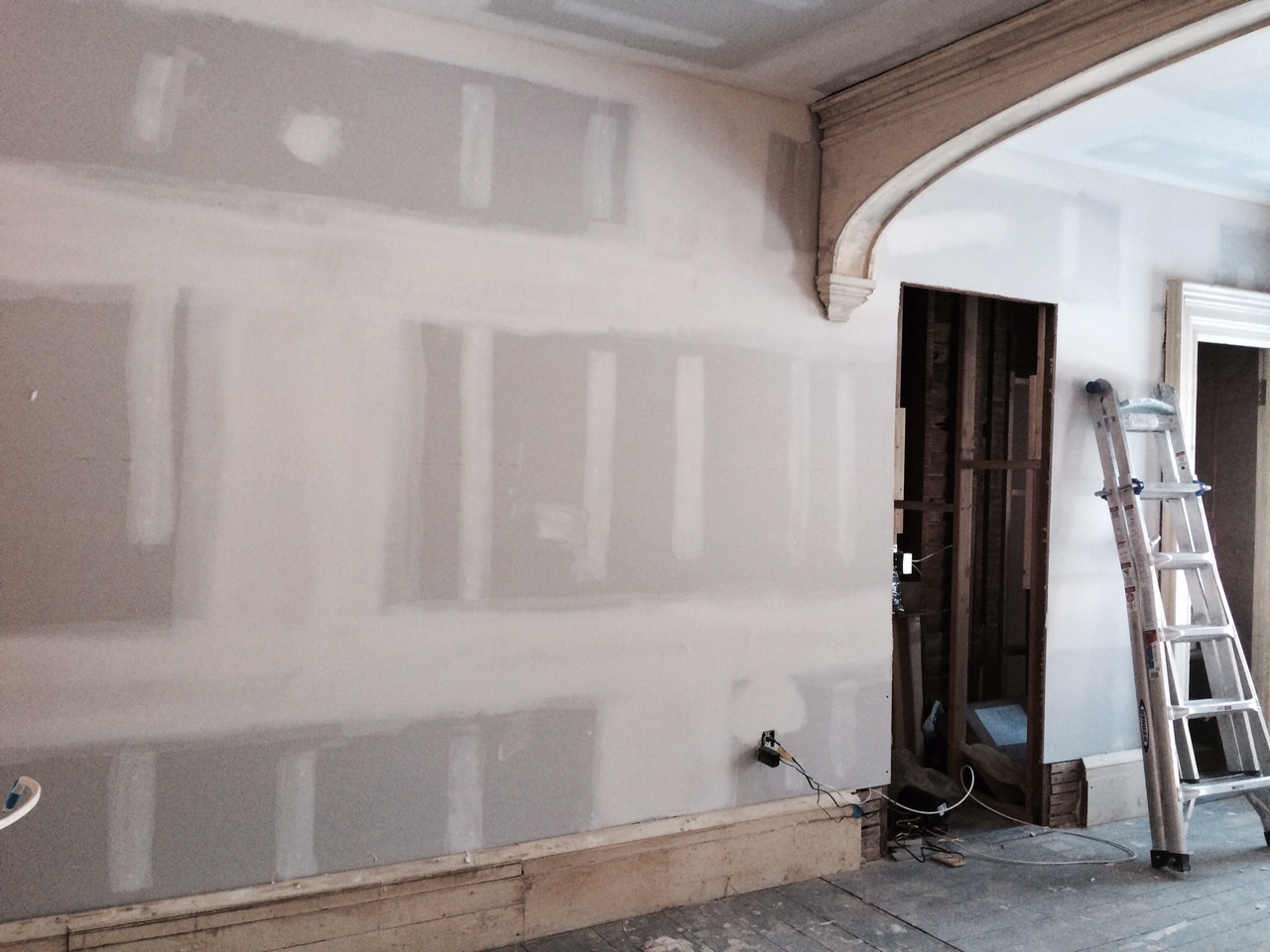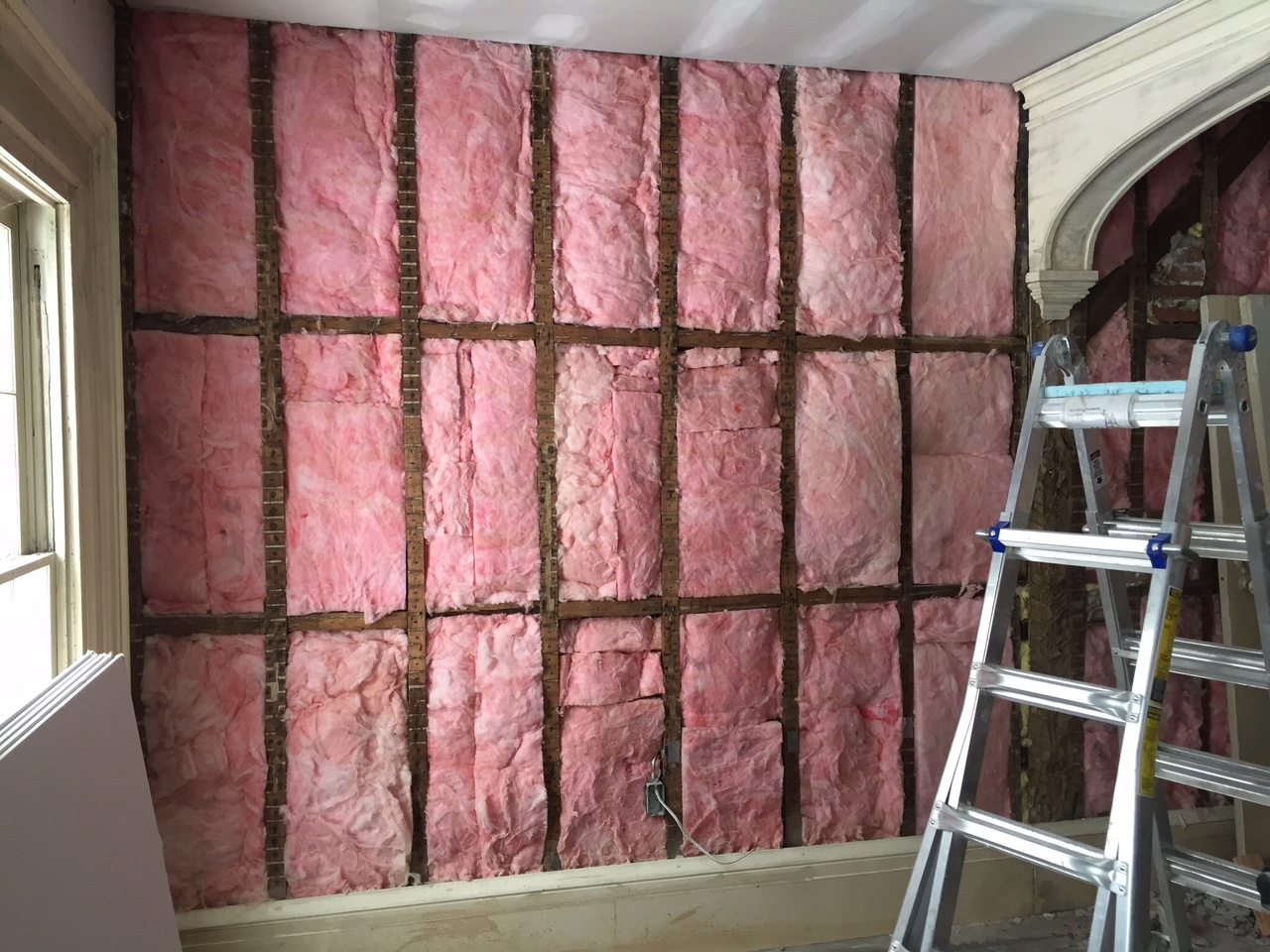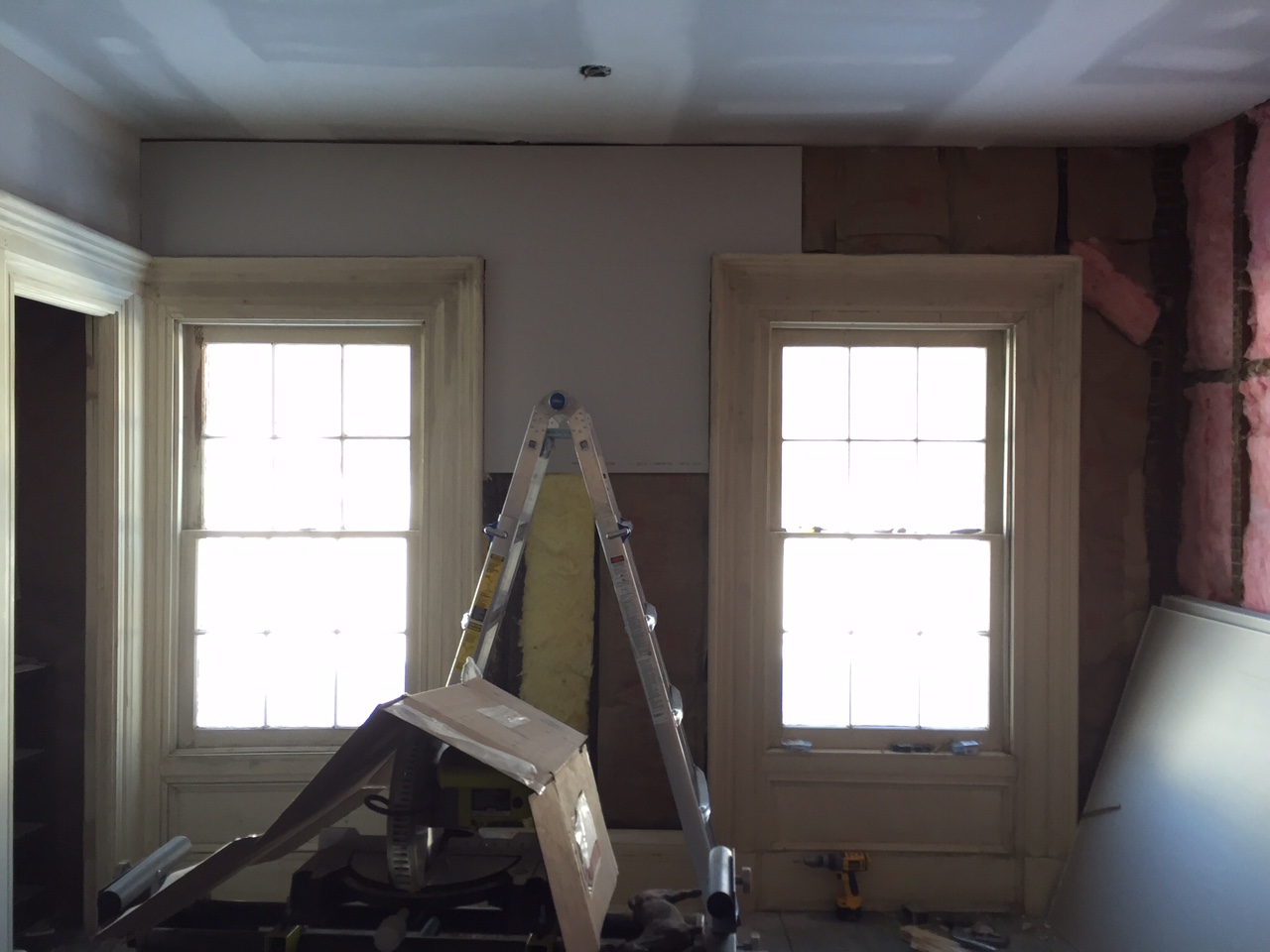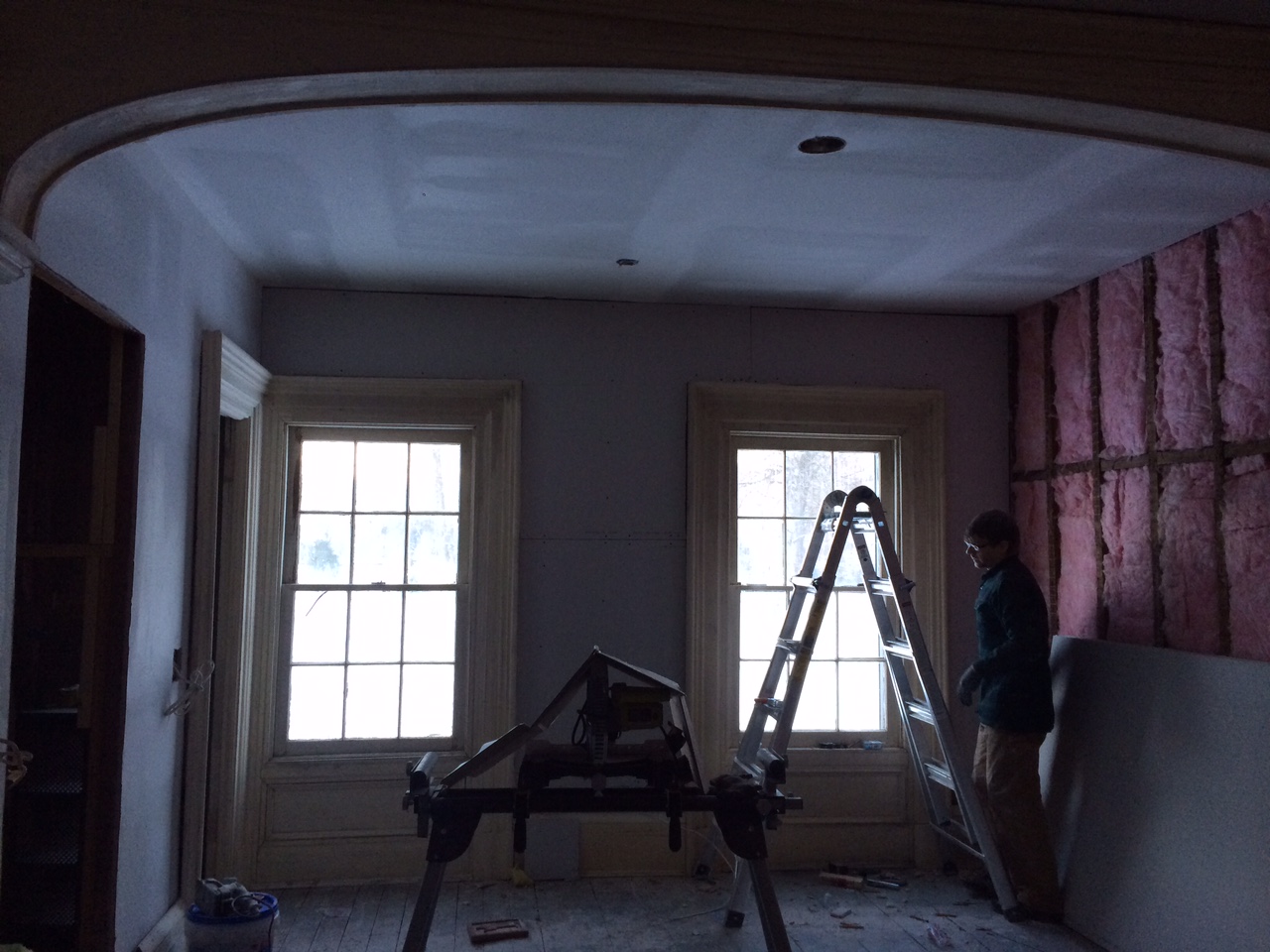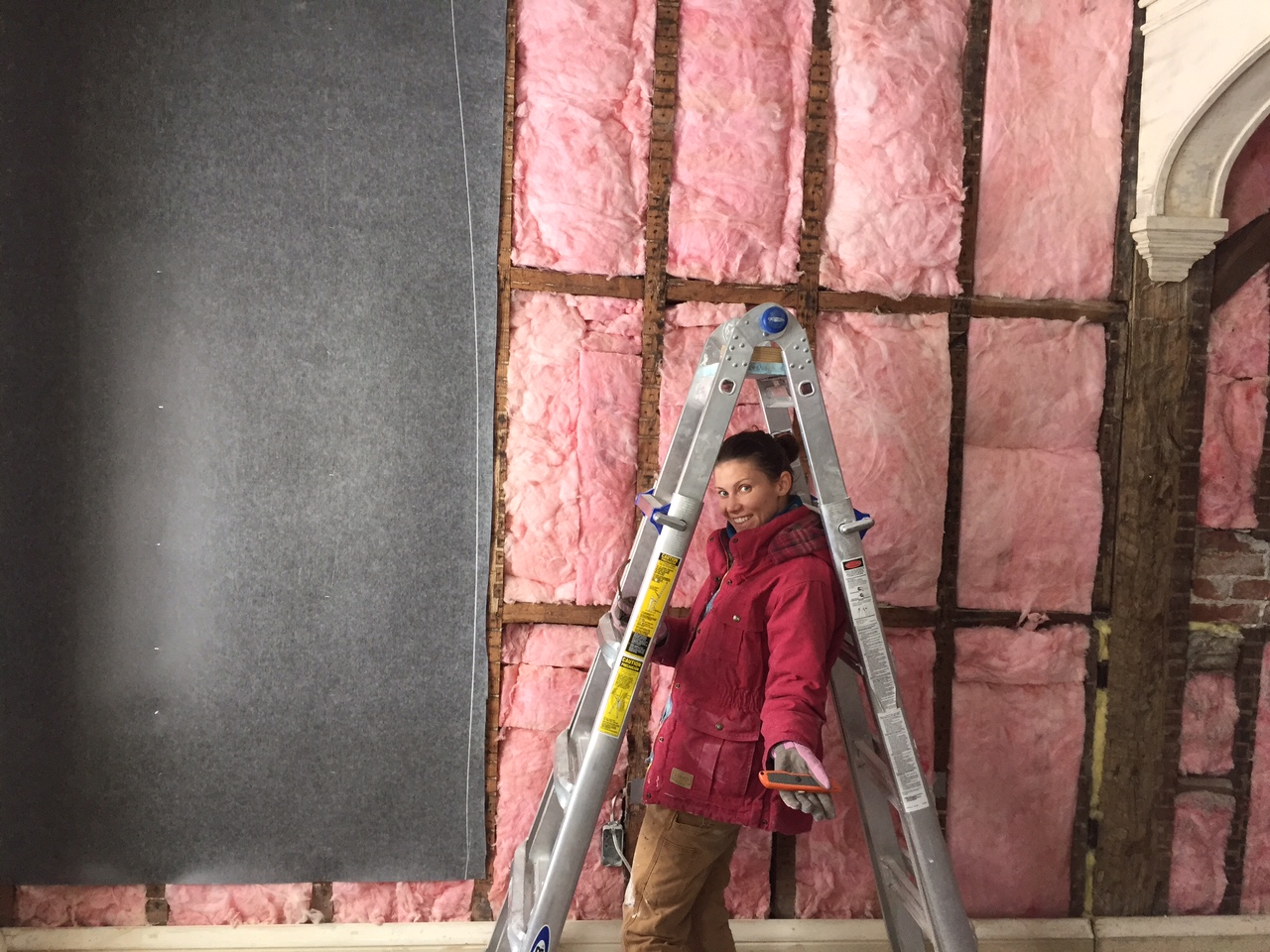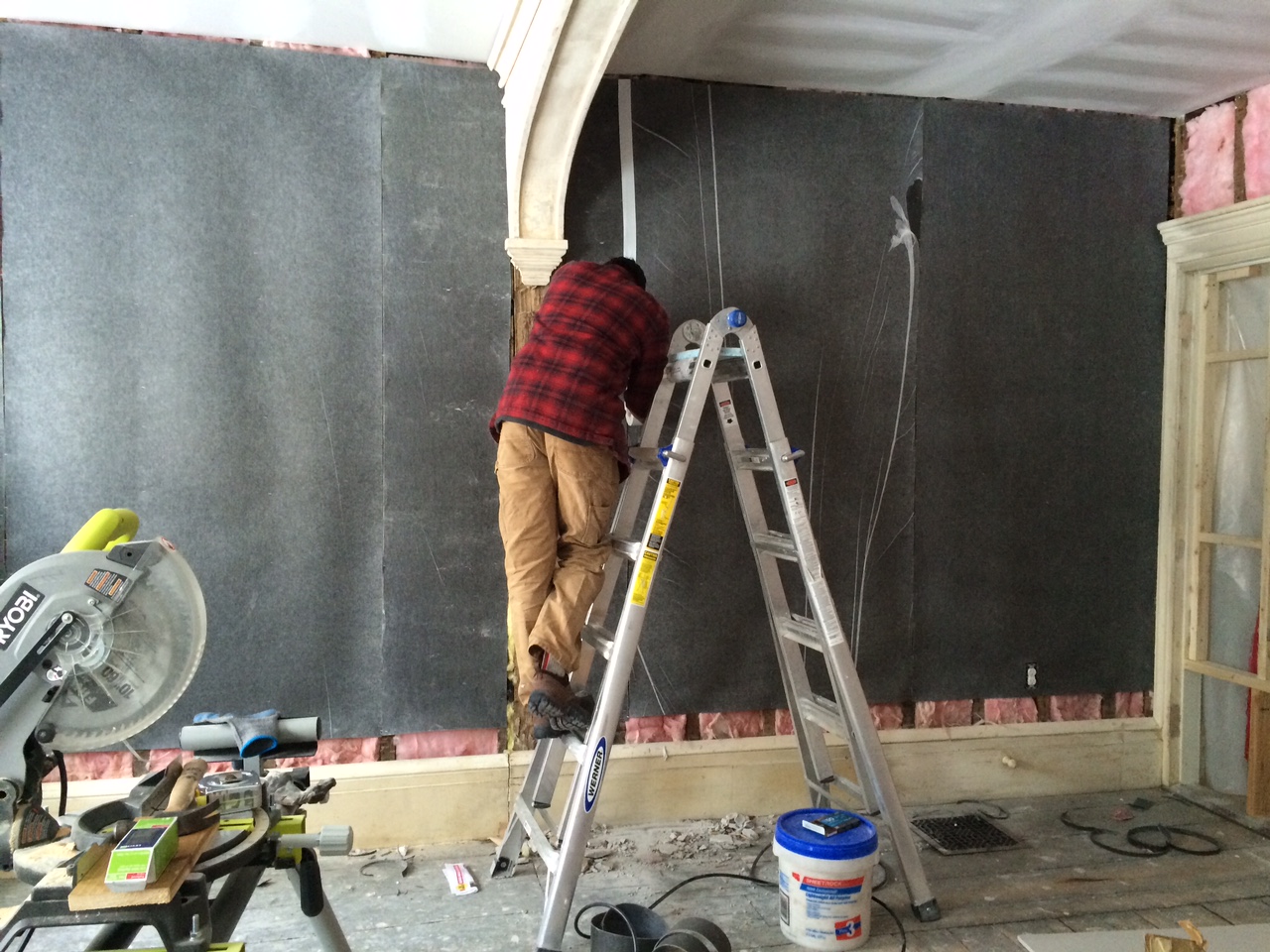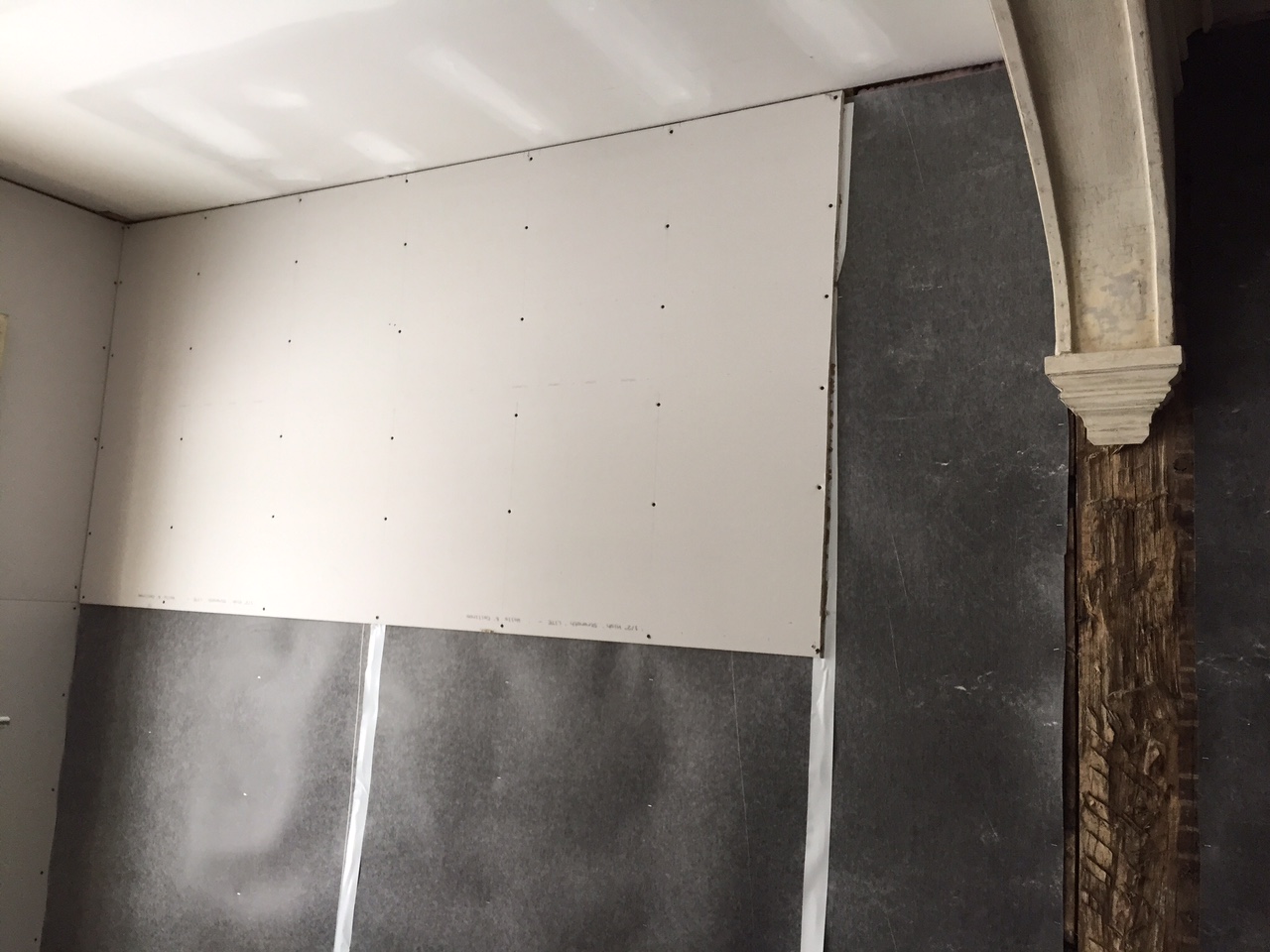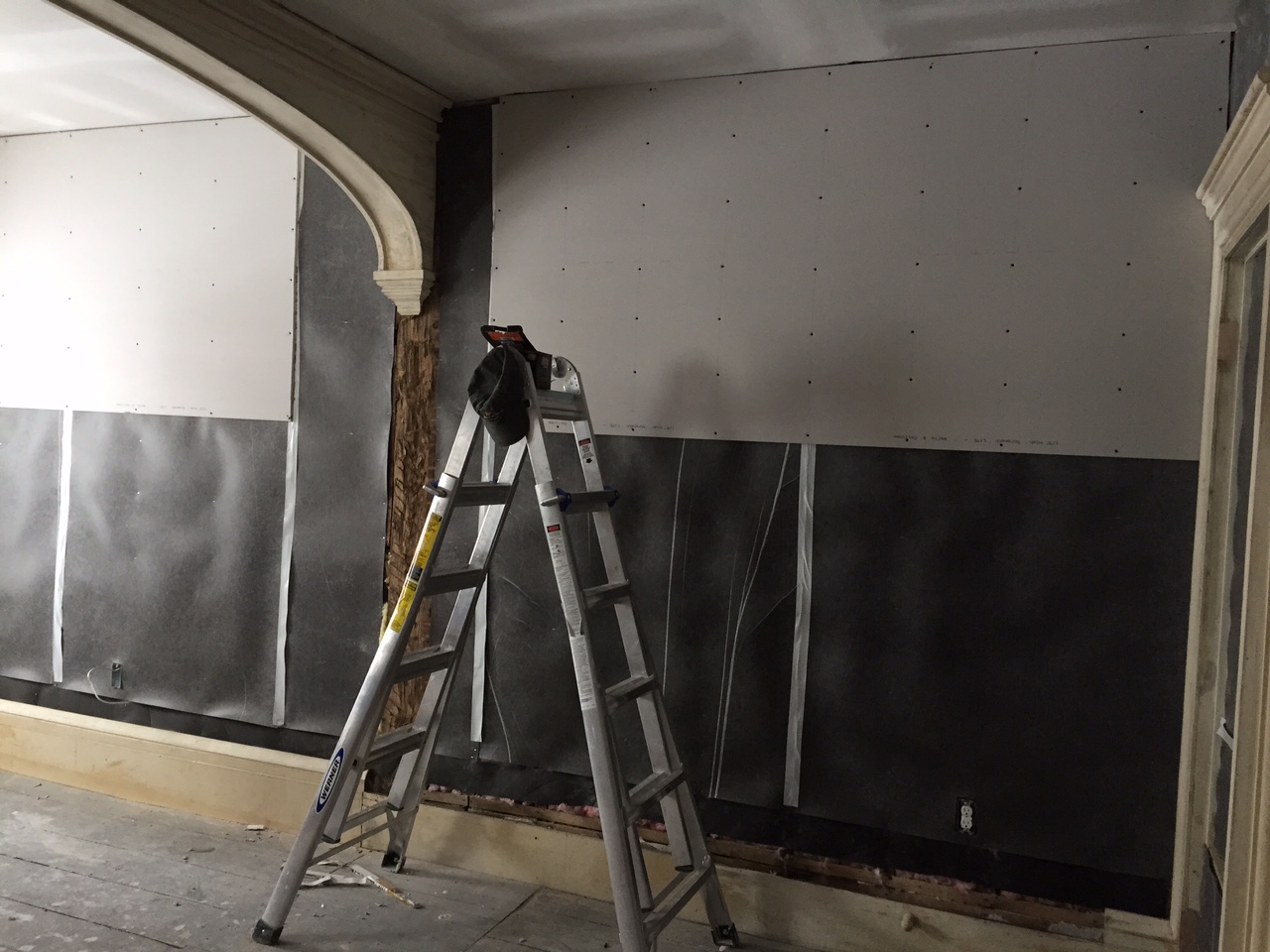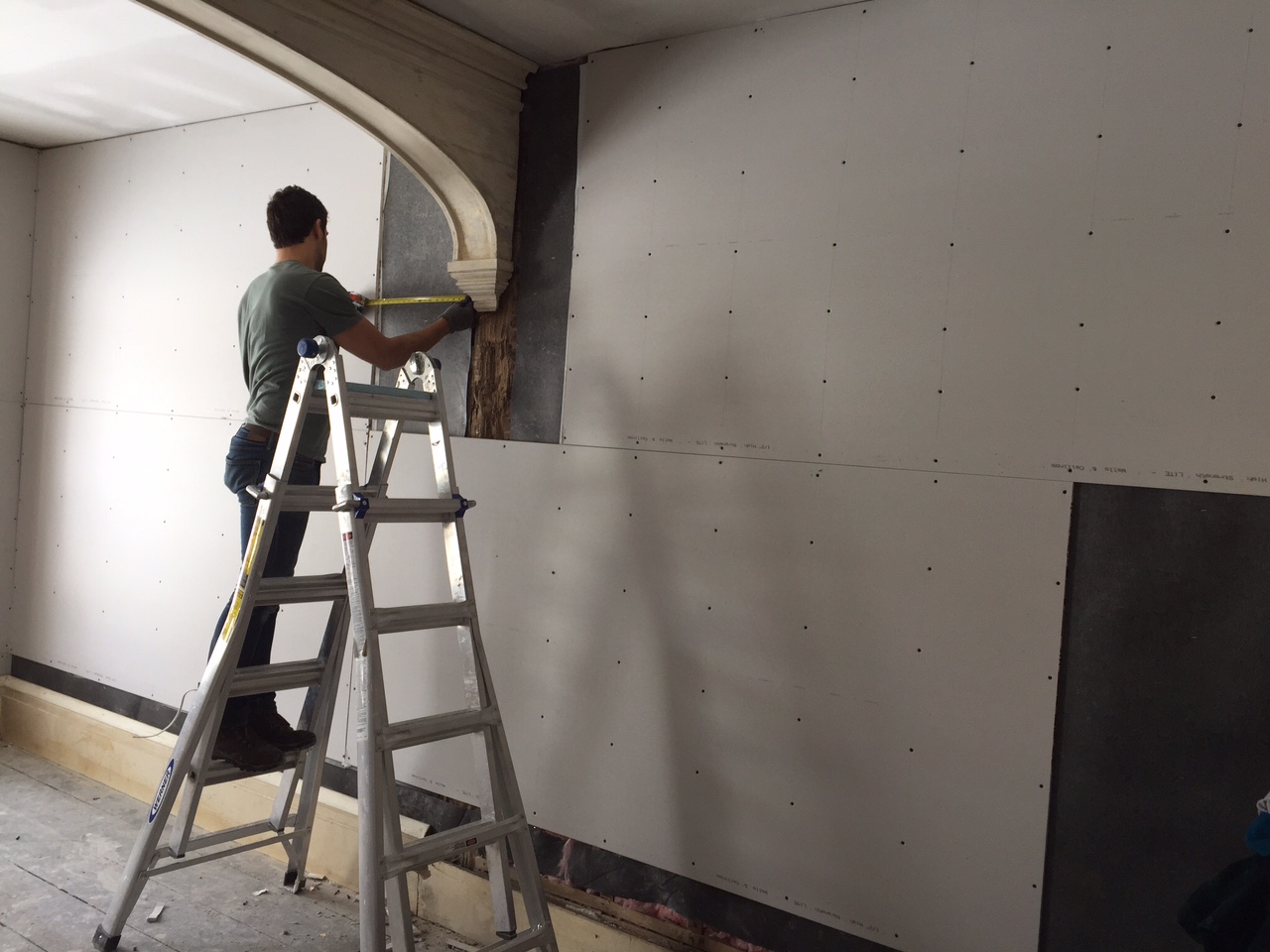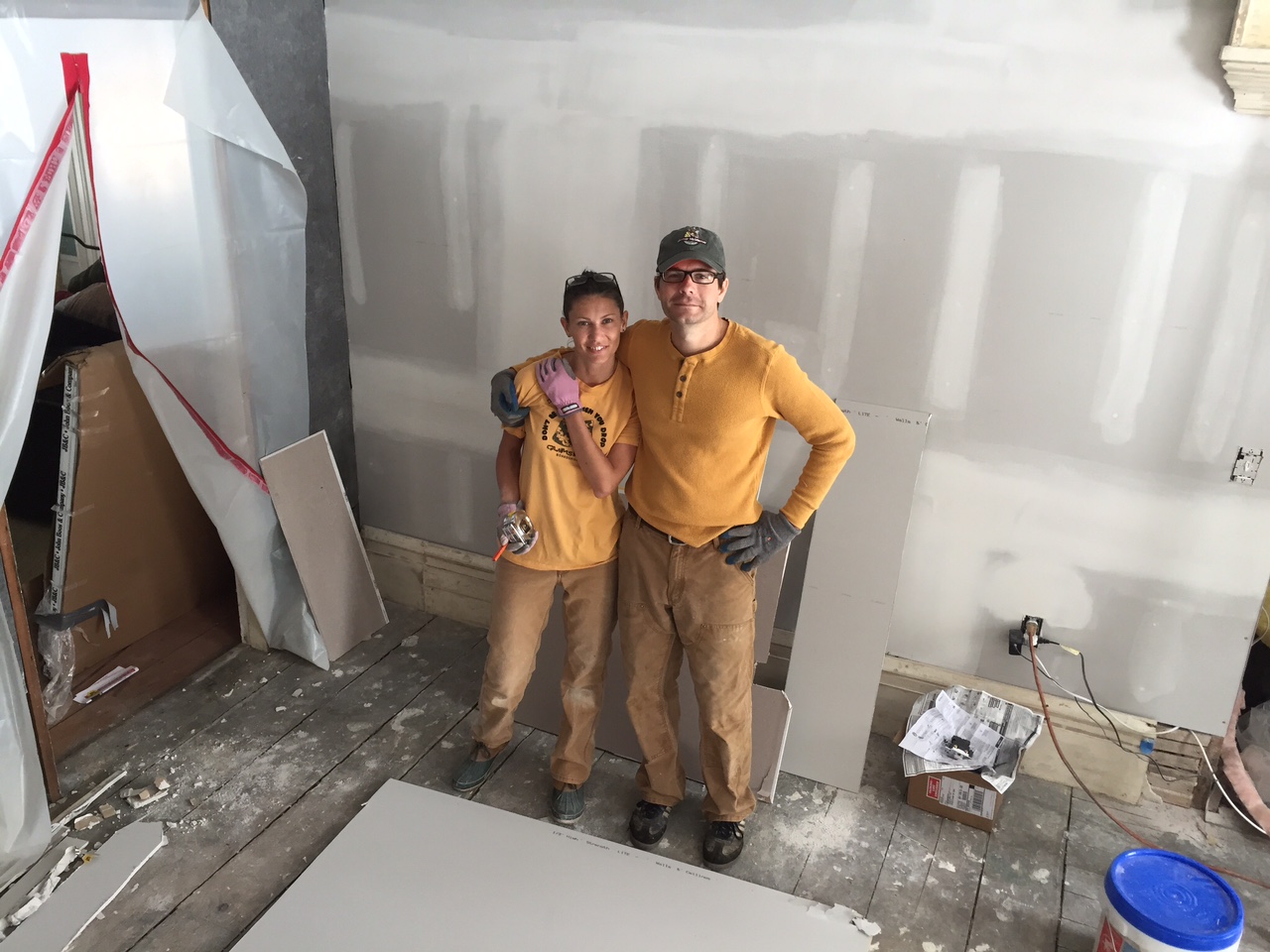 Overall drywall is really about learning rules and being able to keep a flexible mind. Most mistakes seem to be in reversing measurements from the floor to the wall, and in not planning ahead. With this house one of our biggest hurdles is that the blocking in the walls was set up for plaster, which is very different in application to drywall so we occasionally ad to add extra blocking in the walls to have something to attach the sheets to. The other headache is that the drywall is thinner than the plaster that used to be there so we will have to go around all the trim in the room and add a layer of wood to blend it all in.
With the drywall in and the walls sealed up and insulated this is now the warmest room in the house, it's really amazing considering it is the north side of the house and only has one heat register. Proof that some demolition headaches are worth it, at least that is what we will tell ourselves while watching movies curled on the couch this coming winter.